Mixed Martial Mindset: Q Infiltrates The UFC!
UFC News!
Join Jon Fitch and Jason Bermas as they talk UFC!

Bonus of the month
Get your Free Bet now!
Our Latest YouTube Videos
Talkin Sports With Ryan & Joe
NFL Predictions Show: Picking all week 1 games against the spread, Upset week?
Cincinnati Bengals Weekly Show W/Joe Kelly: Bengals/Steelers Preview: The Bengals will Roll
UC BEARCAT FOOTBALL WEEKLY RECAP W/ MIKE & JOE
Betting Tip: Brigham Young vs Utah State
Bet Now
Betting Tip: Cincinnati Bengals vs Miami Dolphins
Bet Now
Betting Tip: Houston vs Tulane
Bet Now
Top Betting Sites
Top Betting Bonuses
Follow on Twitter
The Grueling Truth Sports Network
🏁 It's Race week 🤩 The Singapore Grand Prix is one of the most spectacular racing events on the planet and also one of the most physically demanding. Have a look at out our Grand Prix preview👇 https://t.co/zxDPFS8mUB #F1 #Formula1 #F12022 #SingaporeGP #RaceWeek
2022-09-28 17:00:44
The Grueling Truth Sports Network
NFL Prediction Show: Cowboys vs Giants Preview and Prediction https://t.co/IVLRRuRnfs
2022-09-26 17:02:18
The Grueling Truth Sports Network
Join The Grueling Truth for sports chat and be apart of the conversation
2022-09-26 17:02:15
The Grueling Truth Sports Network
🏈Cowboys vs. Giants🏈 We've got all the betting tips you need in our Monday night football preview!👇 https://t.co/FaK01hjtmk Odds below provided by Wynnbet Sportsbook 👀⬇️ https://t.co/VoBoWAMgc7 #NFL #MondayNightFootball #Football #FootballBetting #NFLpropBet https://t.co/Nj7TD4FL06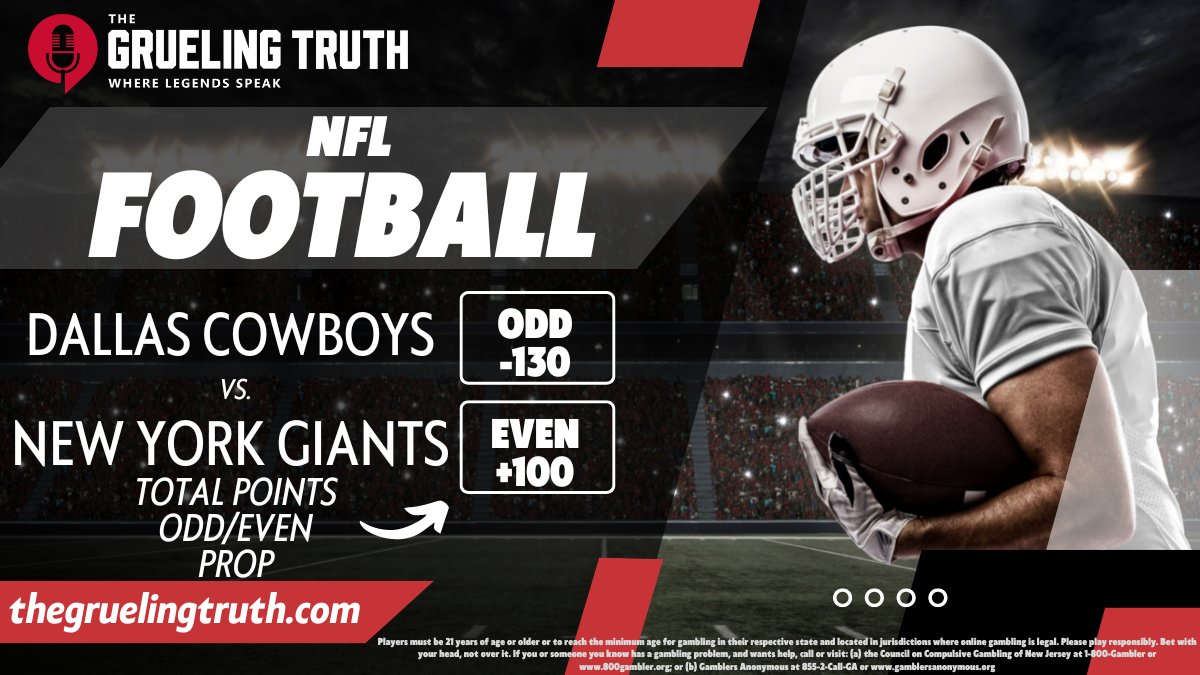 2022-09-26 12:00:52
The Grueling Truth Sports Network
https://t.co/LbkMDLnz6p @MonteroOnBoxing @BOXINGFOTY @Stephen_Box910 @Boxing206 @Boxingfan1984 @Uknown87sj @Boxing_Republic @asianboxing @BetBoxing @BoxingRehab #boxing
2022-09-26 00:38:38
Our Team
+3