Indiana Sports Beat: Interview with Sports Illustrated Indiana's Tom Brew
Guest Tom Brew
ISB Interview with Sports Illustrated Indiana's Tom Brew
Sportsbook of the month
Get your Free Bet now!
Top Betting Sites
Top Betting Bonuses
Our Latest YouTube Videos
Talkin Sports With Ryan & Joe
Bengals Weekly W/Joe Kelly: Bengals/Ravens Preview and more
Ryan & Joe Talkin Sports
NFL Predictions Show: Picking all week 1 games against the spread, Upset week?
NFL Prediction Show: Week 5 Picking all games against the spread
Social Casino of the month
Sign up now!
Find out what the legends have to say about sports this week....
Top Online Casinos
Top Casinos Bonuses
Top Betting Sites
Top Betting Bonuses
Follow on Twitter
The Grueling Truth Sports Network
https://t.co/ZKndCNjPg5 @TexasFootball @Longhorns_B12C @SoonerScoop #collegegameday #CollegeFootball #BoomerSooner #HookEm
2022-10-06 18:09:00
The Grueling Truth Sports Network
https://t.co/uT3LDBzHJm @mlb_phanatic @Smith_MLB @mlbtraderumors @PhitinsBaseTalk @Bastards_Boston @BeerlyBaseball @jorodd11 @MetsAnalytics @PadresMagicNmbr @BlueJays #mlbtheshow #Playoffs2022
2022-10-06 15:33:42
The Grueling Truth Sports Network
Thursday Night Football for week 5 returns as the Colts take on the Broncos, we've got some betting tips and picks ready for you with the article down below!👇 https://t.co/m6LnsJoDv1 Odds below provided by Betrivers Sportsbook https://t.co/UQsclu8Mby #NFL #BroncosVsColts https://t.co/mghxkpjmxy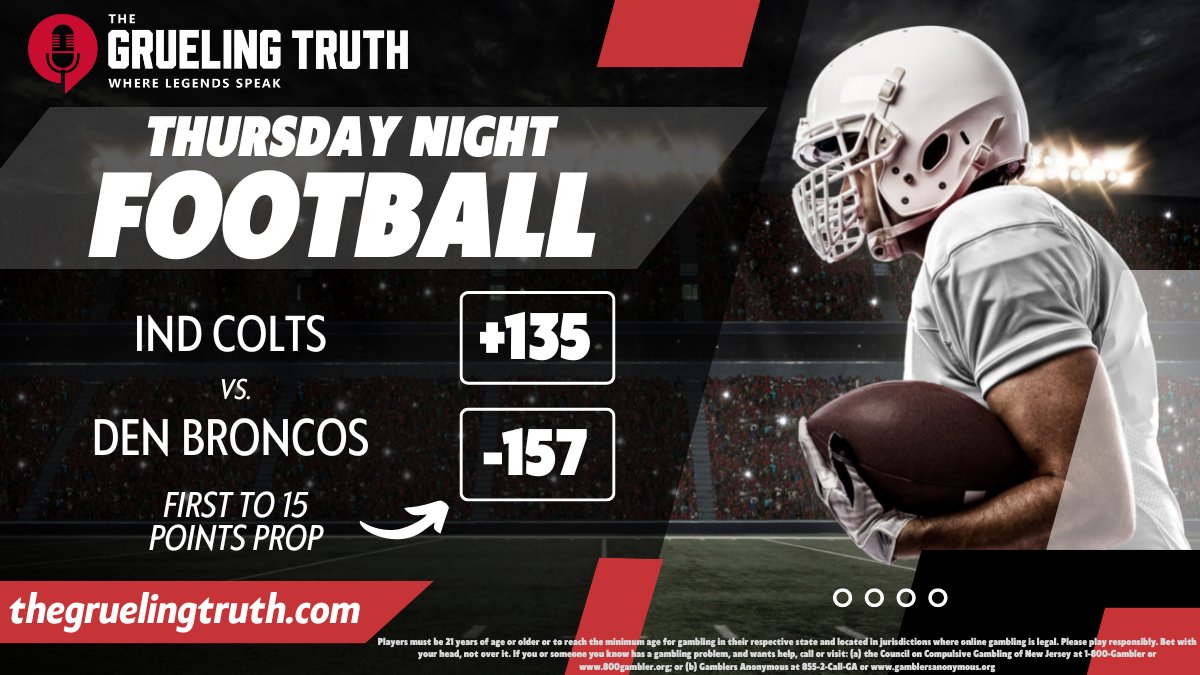 2022-10-06 12:00:27
The Grueling Truth Sports Network
Make sure you follow our 2nd account @TGT_Play for some awesome insights into Social Casinos, Games and Casinos in General! https://t.co/9BS6JpP9Vx
2022-10-06 11:47:19
The Grueling Truth Sports Network
NFL Prediction Show: Week 5 Picking all games against the spread https://t.co/IcnMnq8E6z
2022-10-06 00:02:28
Our Team
+3